From Valencia, Spain … Homeland of the Paella
We place at your event the traditional Authentic Spanish flavours
of the Mediterranean Gastronomy.
Are proud to present:
Festival Food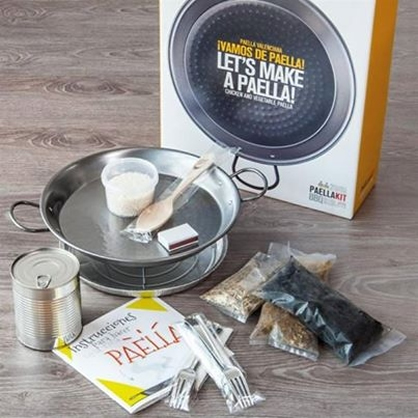 'Whether your at your local festival, Beach, Mountain, Desert, Garden or
Party you are set for 2 with everything you need to make your own perfect authentic Spanish paella.'
Exclusive For large Festivals:
Event Branding is available on and within the package. (Only for very large orders.)
As a momento to your event for your Festival goers, 'Which we are sure they will want to keep for ever.!'
Contact us now to get your Festival Food quotation:
Contact: La Paella King
Email: info@LaPaellaKing.com
Office: 0034 902 108 785
Mobile: 0034 629 079 069
~ Website Under Construction ~
EXCLUSIVE
La Paella King
Fast Food Franchises available:
Contact us now if you are interested to hear more about how you can become a franchisee,
of one of the most healthiest fast food chains in the world. Exclusively to your region and country.